Open the software:
Followed by:
If the label you want to print is listed in this menu double click it.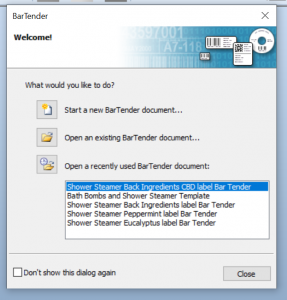 Otherwise click close.
If you have to open another label go to the File Menu
Click Open
Choose the label you want, and double click on it.
Once it is open click file menu and Print
For the first label change the Print Quality under Document Properties
Change the Print Quality 1 (Fast Draft) click OK
Click Print, and then continue the next Dialog box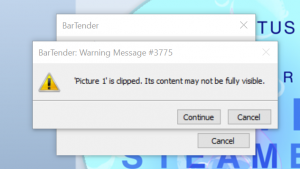 Print one at this lower quality to confirm alignment, if alignment is good click on print again and Document Properties and change Print Quality back to 4 (Best)
Click OK
If printing more than one print adjust copies to how many you need
Click Print and continue the dialog box again and watch the labels print.
If you do need to adjust for off center printing, you can click on the image and nudge it with the arrow keys when the green outline is around the image.